Parents & Expectant Parents
Personlised Maternity Service
Deearna's Maternity Agency prides itself on providing a personalised service; all enquiries are managed directly by Deearna and her handpicked professional team without the use of call centres.
Standard Maternity Services that Deearna's Maternity Agency can offer are below; please CLICK HERE for more information on these services: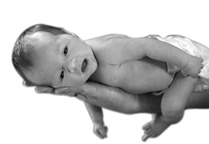 Maternity Nurses
Private Midwives
Night Nurses
Breast Feeding Consultants
Sleep Trainers
Doulas / Birth Partners
Deearna also offers further Specialist Maternity Services, such as:
Special Needs Babies
Paediatric Doctors and Nurses
Short Notice & Trouble Shooting Consultants
Twins & Multiple Birth Specialists
Security Senisitve / Celebrity Placements
Sibling Jealousy
Post-Natal Depression
Advice & Support for Single Fathers
Cultural & Religious Provision
CLICK HERE for more information on the Specialist Maternity Services.
Fast Service
We have the years of experience to be able to quickly match a childcare professional to your family whether you're based in the UK or internationally. Simply call Jodie on 07585 118650 or use the enquiries form on the left or on the Contact Us page, and we'll get back to you as soon as possible, usually within an hour.
Professional Staff
All baby and infant childcare professionals that are used by Deearna's Maternity Agency are personally selected and interviewed by Deearna herself. All parents and families that are applying for a maternity nurse or any other childcarer from Deearna's Maternity Agency can be assured that the selected carer has all the appropriate qualifications necessary to work in the care of children.
One to One Parent Coaching Session
At Deearna's we are able to offer one to one parent coaching session before your baby is born.
This is ideal if you are anxious about coming home with a new baby.
Within the session we will talk through:
How you know you are in labor and when to go to hospital
How and what to expect with your new baby the first  night home
How your baby will change over the coming 3 weeks
Body changes- milk supply and maintaining milk supply
Breast feeding / Bottle feeding
Avoiding Breast problems
How to settle your baby to sleep & Current sleep guidelines.
How to care for your babies hygiene, including cord care, circumcision (if applicable)
C/sect recovery (if applicable)
What to pack for the hospital
How and when to start a routine.
And much more
This session will run over a two day period  (with five days phone support when you return home- subject to agreed timings) and will fully prepare you for going into labor and coming home.
Once home you are then able to contact one of our consultants  for the first week with any concerns you may have. Our phones are on 24hrs.
The cost of this package is £600.00