Standard Maternity Services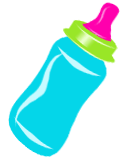 We at Deearna's offer packages for all situations this could be a welcome home pack, live in/out services, consultation packages, single parent support, birth preparation – we are able to provide you with a doula who will offer you support for before during and after your baby is born.
We also have a superb team of multiples experts.
Whatever your childcare requirements please give us a call.
Deearna's is proud to be working alongside Helen Cook
This means we will be offering a lovely new addition to the services offered.
What better way to announce the arrival of a new grandchild than than to present a lovely gift voucher.
Check out all the information below:
Helen Cook
Helen Cook trained as a maternity nurse with the world acclaimed MNT in Hampshire and is also a qualified nursery nurse.
Discreet, supportive and highly professional, Helen has worked in childcare for over 30 years in a variety of roles.
Helen has a wealth of knowledge in all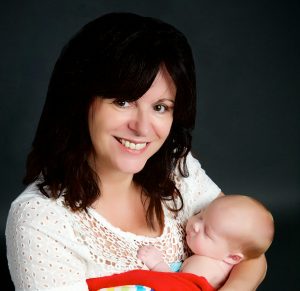 aspects of childcare from newborn through childhood.
As a mother of four children and a grandmother herself, Helen truly understands the needs of parents, babies and other family members.
As new parents, you will find that the new grandparents will want to help, guide and offer lots of advice.
Some things will never change when it comes to caring for a baby, but plenty of things have in the past few decades, even in the past few months! Whether this is their first grandchild or fifteenth, a practical baby care grandparent workshop is a great way to refresh their knowledge, learn the latest techniques and philosophies.
This is where I can help and offer a fantastic package for grandparents.
What better way is there to introduce your pregnancy, than giving a bespoke card inviting the grandparents to join you on the journey.  In this practical baby care grandparent workshop they can relax, rewind, and refresh their knowledge in preparation for the new arrival.
Here is a taster of what will be covered in your new grandparent workshop:-
Current recommendations on sleep and car safety.
Up to date information on supporting breast and formula feeding, including winding, reflux and colic.
Baby calming techniques, new bath time practices and the benefits of tummy time.
How to support parents in the early days and the importance of skin to skin contact with their newborn.
Time to explore your own questions and specific family circumstances.
to book one of Helens workshops or to buy a voucher please contact jodie on 07585118650. who will arrange this for you.
Maternity Nurses
Maternity Nurses are employed on either a daily or live in basis.
The role of the maternity nurse is to fully support the parents after the birth of their baby.
The main responsibilities of a private maternity nurse involve:
Care for your newborn baby, sleep positioning, bathing, changing, hygiene,cord care,skin care.
Postnatal care of mum- general monitoring
Assisting you in establishing a routine to fit around your lifestyle
Supervising and tidying the baby's room
Day-to-day laundry for the baby
Setting up sleeping patterns and caring for the baby through out the night so you can get a good night sleep
Support and encouragement with breast feeding- talking through dietary requirements,showing you different positions, and give you an awareness of your breast and possible
problems that could occur and how to avoid them.
Teach you safety and hygiene around the baby
Sterilising and making up the bottles for your baby
All maternity nurses vary in what they will do,however the above is the minimum you can expect from your maternity nurse.
Your maternity nurse is not there to take over she is there to simply guide you.
The advantages of employing an maternity nurse are:
You will be able to relax and recover knowing you have the support and guidance around the clock.
The disadvantages of employing a maternity nurse.
Possibly the fact to you that you will have a stranger in your home caring for your baby.
Maternity Nurses are used to this and will not take over your space, they will respect your privacy
and give you the space you need.
For more information on the pro's and con's and what else you can expect from your maternity nurse please call us and we will happily talk through any concerns you may have.
Welcome Home Pack
Many new parents have been ecstatic with our "Welcome home pack" and have said what was looking to be a daunting scary process of leaving hospital with a new baby has actually turned out a pleasure with the nurse accompanying them.
The maternity nurse will accompany you from the hospital to your home and remain with you for 3 days. During this period your nurse will show you how to care for your baby, feeding techniques, care of your breasts (if you are deciding to breastfeed) and care of bottles and sterilizing. She will also talk through any concerns or worries you may have with your new born, this may be how to set a routine in place, what different cries mean and many more areas of possible concern.
After your nurse has gone – many parents think "oh i wish i had asked that", well you can at Deearna's we will personally take your call and answer any concerns you may have after your nurse has gone.
Night Nannies
As babies are born nocturnal-sleep deprivation in the first few weeks can play havoc with our cognitive behaviour, our hormones and our emotions.
Our night nannies are there to support you through the night enabling you to catch up on some rest; this will ensure you are fully rested and able to function better the next day.
Typically a night nanny would work from 9-7 however all our night nannies are flexible and will fit around your family needs. They are normally paid either an hourly rate or a nightly rate. All will be paid in gross and will be responsible for their own deductions
Duties of your night nanny will include :
Night feeds – depending on whether your baby is breast or bottle fed, you may want us to wake you so that you are able breastfeed your baby or you may wish to be taught how to express in order for your nurse to feed the baby, either way we will support your decision
Change nappies and care for any other hygiene requirements.
Settle your baby to sleep
Prepare and sterilise your baby's bottles or any other equipment you may be using.
Preparing you a light snack – should you be breastfeeding your baby and working on the theory of you snack whilst baby feeds.
Should you wish a light breakfast can be prepared for you
Babies' laundry can be washed.
Top and Tail baby in the morning and dress for the day.
Night Nannies should leave enough time in the morning to give you a small brief on how the night went.
The aim of the night nanny is to most importantly give you a nights rest, however She is also there to suggest ways of "paving the way to sleep" this is offering you suggestions on how best to start stretching the night feeds with the baby normally 6-8 weeks.
She is also able to teach you effective winding methods with colic and reflux babies, current sleep guidelines,temperatures,how to position and dress baby for sleep without the risk of overheating, how to sleep and feed a reflux baby.
Should you have twins/triplets your nurse will show you the most effective ways to feed your babies so that you don't feel like you are feeding all day and night.
You may also be asked about your own well being and asked if you need any guidance on expressing or any other concerns this could include, teething, siblings routines circumcision and cord care.
All the above is just a guide and will depend on your requirements.
With our night nurse packages you are also entitled to a free members club, this will mean you are able to contact and talk free with one of our consultants 24/7 regarding any concerns you may have.
All are nurses have been fully vetted to a very high standards
Private Midwives
Private Midwives have chosen to work outside the NHS and will therefore provide all the duties a midwife would for pre and post natal care including birth but on a private basis.
Breast Feeding Consultants
The breastfeeding/lactation consultant is a specialist in the breastfeeding area, she will recognise, prevent and solve breast feeding problems. Often these consultants are trained midwifes or Health care professionals.
Sleep Trainers – your nights sleep is a phone call away
Give Deearna a call to help solve all your babies night time sleep problems.
Call 07771 660121.
Doulas / Birth Partners
A doula will provide emotional support for before during and after your baby is born ( she does not however replace your doctor or midwife ).
You will be encouraged to prepare a birth plan and this plan will be cared for by your doula to ensure, where possible, your wishes are granted.
Doulas are proficient in massaging, positioning, comfort measures, relaxation and breathing.
Most doulas provide early labor support in your home until the time is ready to transfer to where you are going to give birth. Your doula will remain with you and give you continued support and encouragement until baby is born.
Once baby is born your doula will help assist with breast feeding and any postpartum issues. Some doulas will visit your home when you return and will offer daily support for a few days.
The doula will not take over the role of the father – it is often forgotten that dads, even though not physically but emotionally, go through this labor too, therefore the support and guidance is for you all.
Nannies
We also have a Dedicated Nanny Team, contact us for more details and your full requirements and we will happily help you.
Daily Package
This package is designed for those that would like to benefit from the knowledge of a maternity nurse but budget dictates otherwise.
With our daily package we will come and spend the day with you, talk through how to establish a routine,talk through what the different cries mean
we will teach you how to care for your baby and possible things to look out for with both the care of you and your baby
The package entitles you to the following:
Maternity Nurse for the whole day and then daily contact as much as you like for a week after answering any concerns you may have.
For more details please call or fill in our enquiry form
Babysitting/Wedding Creche service
This is a very popular choice for our clients that would like to attend a wedding but leave the newborn/toddlers at home.
The maternity nurse will come to wherever you are and take care of your babies whilst you enjoy yourself this could be for a couple hours, full day or whatever you would like.
If there are a few families with newborns this we can also accommodate.
One to One Parent Coaching Session
At Deearna's we are able to offer one to one parent coaching session before your baby is born.
This is ideal if you are anxious about coming home with a new baby.
Within the session we will talk through:
How you know you are in labor and when to go to hospital
How and what to expect with your new baby the first  night home
How your baby will change over the coming 3 weeks
Body changes- milk supply and maintaining milk supply
Breast feeding / Bottle feeding
Avoiding Breast problems
How to settle your baby to sleep & Current sleep guidelines.
How to care for your babies hygiene, including cord care, circumcision (if applicable)
C/sect recovery (if applicable)
What to pack for the hospital
How and when to start a routine.
And much more
This session will run over a two day period  (with five days phone support when you return home- subject to agreed timings) and will fully prepare you for going into labor and coming home.
Once home you are then able to contact one of our consultants  for the first week with any concerns you may have. Our phones are on 24hrs.
The cost of this package is £600.00
Holiday/International Travelling Maternity nurses
Our holiday maternity nurses will accompany you and your family on holiday and care for your baby whilst you relax, she will come to your home prior to travel to ensure you have everything required,she will either work on a 24 hour basis, a nightly basis or be flexible to your requirements at the time. You will be expected to pay for the maternity nurses accommodation and travel.Holiday maternity nurses are superb especially if you are changing time zones and are worried about your baby falling out of its routine.
For more information do please call us.