Contact Deearna anytime 7 days a week on - 07771660121
Or Jodie 07585118650 office hours weekdays only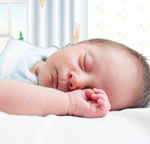 Your nights sleep is a phone call away
Give Deearna a call to help solve all your babies night time sleep problems.
Call 07771 660121.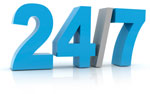 24-7 support
Deearna's Maternity Agency offers a comprehensive 24-7 service. We understand that each individual client has their own specific needs and requirements that may need care no matter what the time of day.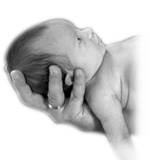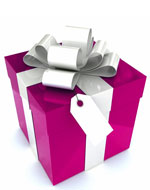 THE PERFECT GIFT
Book one of our night nannies to come in and care for your baby/babies whilst you take your loved one to dinner.
Planning a weekend away – we also have proxy parents that would be happy to help you.
Our welcome home pack is a very popular choice and is ideal for grandparents to gift.
Or why not try our Daily Package? It's designed for those who want a Maternity Nurse but are on a tight budget.
PLUS: Have a look at our new Parent Coaching Sessions

Level of care
All baby care professionals at Deearna's Maternity Agency have been selected from the very highest level of maternity healthcare professionals, and have been personally reference checked and vetted by Deearna for consistent levels of excellence. Only the best are considered to be put forward to meet clients, so rest assured you are getting nothing but the best maternity care from Deearna's.
Welcome to Deearna's Maternity Agency
Deearna's Maternity Agency offers unrivalled baby & infant care services for clients across the globe.
Deearna is an acknowledged expert in caring for both mum and baby, and has established an agency where her 35 years experience in this field enables her to match the best childcare professionals to your personal needs.
Who better than a baby care expert to help place the right childcare specialist with each client?
At Deearnas we are able to offer maternity nurses, night nannies, sleep consultants, breast feeding consultants, troubleshooters, doulas, mothers helps and much more.
We have been in the maternity nurse and child care business for many years. We pride ourselves on our excellent service we offer our clients around the globe 24 hours a day 7 days a week. Please follow this link and have a read of some of our client testimonials.
Testimonal – Dr Mike Thomson
Deearna is the best maternity nurse I have ever met with absolute dedication to families and superior knowledge about all issues for this usually excellent and happy time which occasionally brings some difficulties.  I have always heard great things from the parents and families whose care we share. I have worked closely with Deearna within the Portland hospital for many years I would have no reservations in recommending her for your infant and your family's care. I also highly recommend the agency,Deearna has created a superb agency whereby she has hand picked all her nurses,Deearna personally, and her agency are highly recommended within many paediatric practices.
Dr Mike Thomson  Paediatric Gastroenterologist
Portland Hospital
An interview with Deearna
Rebecca Moore talks to Deearna Withey; a mother, grandmother and an expert in the maternity care industry, about her global 24/7 service: Deearna's Maternity Agency.
This Business files article for Baby Surrey and Baby London tells you all you need to know about Deearna. Click here to download